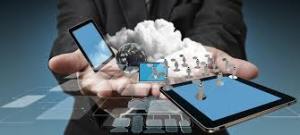 If you deal with business communications or head an organization where the right emphasis is put upon effective communication tools and applications, then you probably have already heard about Unified Communication. However, if you belong to the list of those who do not have much knowledge about UC then it is time that you get acquainted as quickly as possible.
What is UC?
Unified Communication, or, UC, is an enterprise communication solution that binds all communication applications and tools on a common platform. UC is on a steep growth path as corporate communication tools and applications like video conferencing, voice, mobile and messaging are all moving to the IP network.
Unified communication provides a seamless experience to the users through better analysis and monitoring of the system, especially in organizations like contact centers. Applications like presence-aware is one of the emerging categories in UC. There are a variety of UC solutions available in the market that helps users to experience integrated communications on platforms such as Mac, Windows, Android, and iOS. Today UC capabilities have been extended to tablets and smartphones. Some popular solutions like IPedge, VIPedge phone systems, etc. can work seamlessly with UC. If you want a mix of on-premise and cloud based solutions, UCedge facilitates the integration of all communication tools and applications on the network.
UC Access & Benefits
With UCedge, the client software can be downloaded and users will be able to experience smooth integrated communication. This makes it convenient and saves a lot of money for the business. Irrespective of the type of device the employees use, they will be able to access all aspects of UC, and enhance productivity. All your third party devices are going to work seamlessly with the latest UC solutions available in the market such as UCedge from Toshiba. The UC communication system can be activated whenever you feel like using your office phones or other devices.
Some of the primary benefits of using UC are:
Integrate multiple platforms and a wide range of endpoint devices
Offers the highest level of flexibility and mobility to the users
BYOD or Bring Your Own Device and many such new communication policies can be implemented without any hassles
Productivity levels of the employees will rise, as employees won't face hurdles communicating with vendors, colleagues, customers and business associates.
The unified communication system facilitates the use of three different types of devices during the same communication instance.
The "one number" option makes it extremely easy for customers to reach the user, regardless of whether he is in the office or out of the country.
The privacy of mobile numbers is protected by displaying only the official phone number used in the caller ID.
Visual cues are provided for managing official voice mails
Landline rates (and SIP trunking rates) become applicable to long distance and international calls made from even cell phones.
Employees will be able to stay in touch with every member of the organization even while travelling abroad.
UC provides your business with a head start into the world of advanced communication where you will be able to take advantage of all the functionalities and features offered by UC. This advanced communication system will give your business the edge that would catapult it to the path of success. Do not waste time trying to find different solutions to different communication problems and instead opt for Unified Communication.
Get in touch with us today, and we will help you implement UC in a seamless fashion.
About Source One Communications
Source One Communications offers business telephone and voice messaging systems, voice and data cabling, business voice and internet service, surveillance systems, call center solutions, and professional service for businesses in Napa, Sonoma, Marin, Solano and San Francisco counties.