SIP trunking has been existing long in the market for business organizations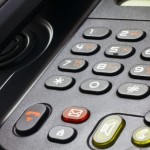 to ignore but the truth is that not many are aware of the power of this technology. There are several myths surrounding this technology and even when the market is rife with the news of Unified communication (UC) or other new technologies, there is very little one can gather about SIP trunking. Several companies have considered deploying this technology, but somehow, have left it midway.
It is very strange that an effective and efficient technology like SIP has been shrouded in mystery and there are a variety of myths floating in the market. In this article we are going to debunk the myths that have often stopped people from using this technology:
SIP is new in the market
SIP is probably one of the oldest communication technology that is still in use. It was first introduced about two decades back and is one of the first choices for integrating the components of UC.
It's standardized
There are numerous RFCs that support SIP and the SIPconnect 1.1. Standard. However, there are technological differences during the installation which vary with equipment manufacturers and carriers. Besides the technological differences, there are carriers who offer bundled options and features on SIP trunks and this makes the comparison even more challenging.
It's more mature
SIP trunking is neither mature nor every young – it behaves and springs surprises like a teenager. Your will find this to be true during the provisioning as well as implementation phases.  The idea about the system is not very clear and surveys have often pointed out that enterprise customers are not quite satisfied with the kind of carrier support it provides.
SIP is a huge cost saver
This is true to the last letter because by implementing SIP trunking, you will be able to save somewhere between 30% and 50%. The profits are mainly reaped by the companies that implement centralized SIP trunking on their large networks. However the smaller companies too will be able to make savings between 10% and 15%.
No use of SBC or Session Border Controller
All the major IP-PBX providers around the world support the SIP trunking via support gateways and Session management. Besides this, the carriers also provide SBCs from their end for the SIP trunk. However, all the enterprises who want to implement SIP trunking should procure their SBC owing to the following reasons:
To beef up the security – Enterprises using SBC will have an application aware firewall for all their SIP communication.
Managing different carriers simultaneously – SIP can work across multiple IP and PSTN carriers.
Protocol Interoperability – It will facilitate seamless SIP implementation across different SIPs.
Dial Plan support – Simplified dial plans that can be used from anywhere.
It has wide availability
The SIP trunking can be easily found in almost all metropolitan areas. You will also be able to procure SIP Trunking from other "over the top" implementations.
Only one implementation model is available
Centralized was the mantra even a few years back as it was the only model. However, there are two different models – the hybrid and distributed model that have come into use over the last couple of years. These are the two cost saving models that has gained prominence over the last two years. It is easier to implement the distribution model because the dial plan can be kept intact. There is also better use of network resources and particularly helpful for the enterprises that use video frequently. Trunk saturation and hairpinning can be prevented with this model. Hybrid is a combination of distributed and centralized models that can be customized to suit the organizations that have specific requirements.
About Source One Communications
Source One Communications offers business telephone and voice messaging systems, voice and data cabling, business voice and internet service, surveillance systems, call center solutions, and professional service for businesses in Napa, Sonoma, Marin, Solano and San Francisco counties.